If the one you love enjoys spending time on the green or at the driving range, we've got the perfect gift ideas for you to give your favorite golfer! Our 2014 Golfer Gift Guide includes gift ideas for golfers in various price ranges that can all be found at a favorite place for truly unique gift ideas since 1849: Hammacher Schlemmer. Shop with confidence, all items are Guaranteed for Life at Hammacher Schlemmer. Order yours today & mark your golfer off the shopping list! Get Free Standard Shipping on orders over $99 at Hammacher Schlemmer. Use code HSFREE at checkout!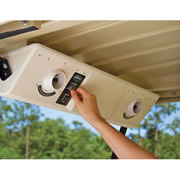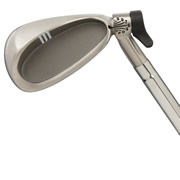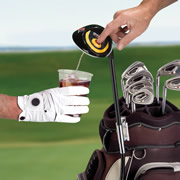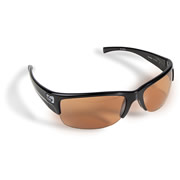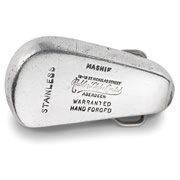 Listed from left to right:
1. The Golf Cart Cooling System
2. The 33-In-1 Golf Club
3. The Drink Dispensing Driver
4. The Break Revealing Golf Glasses
5. The Never Lose Your Golf Balls.
6. The Genuine Hickory Golf Club Belt Buckle.
Which unique item on our 2014 Golf Gift Guide is your favorite? Let us know in the comments below!
*This post contains affiliate links. Click here to learn more.